In this series of 'The Color of South Korea, Busan, we explored the Gamcheon Culture Village in Busan in South Korea. Gamcheon Culture Village is known for its colorful houses and steep stairs, and it is one of the most popular tourist attractions in Busan. The village was originally built in the 1950s by Korean War refugees, and it was one of the shanty towns. However, after local artists collaborated to rejuvenate the town, the village was reborn as a unique spot in 2009.
I am keenly interested in the environment we live in and how we create it. The reason I am interested in this town is that the village is the center of cross-cultural communication. From all the historical environment that the village kept as original, young artists are able to interact and create brand new ideas regardless of the multiple generational gap.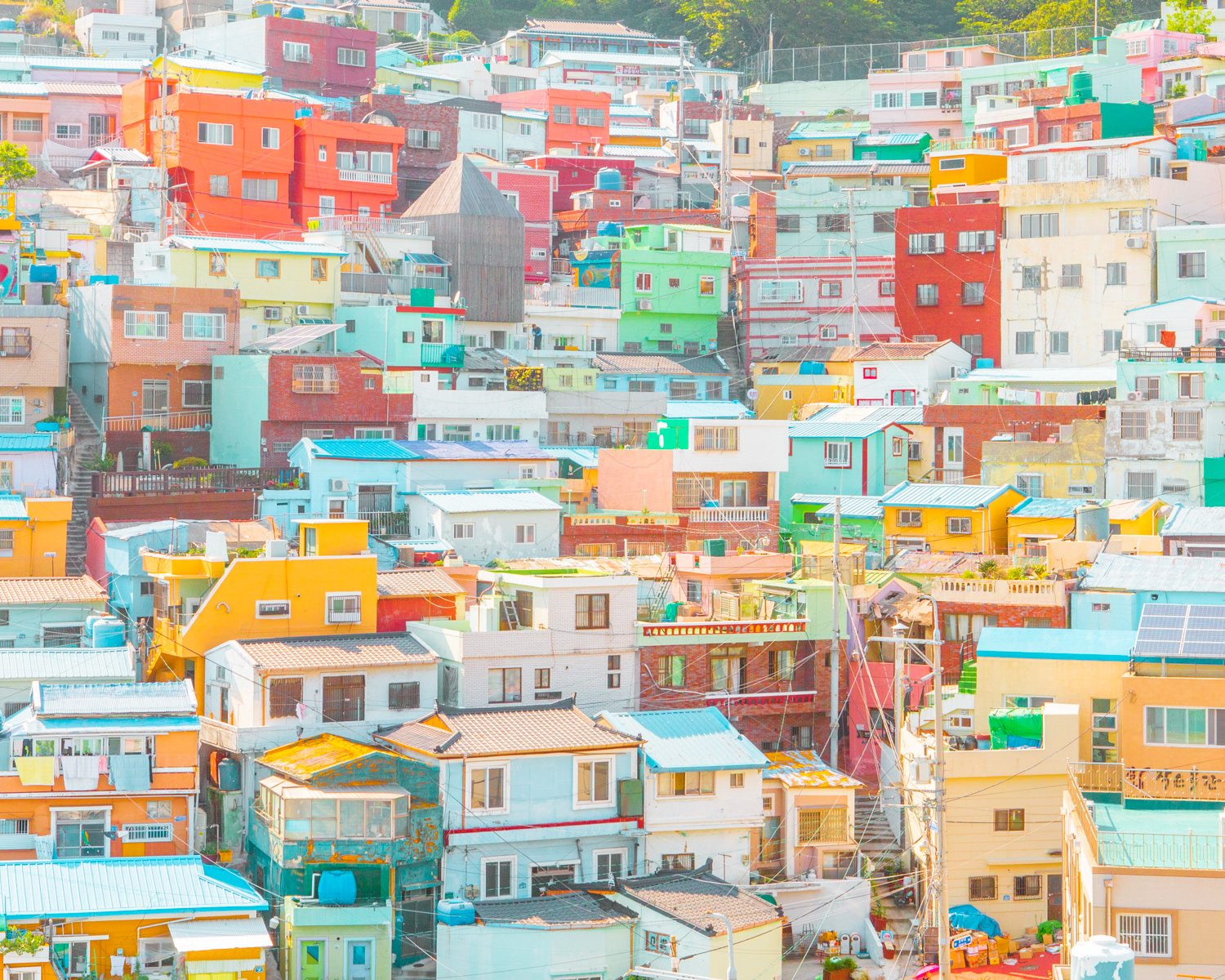 Through this series, I explore the fine line between reality and fantasy using through language of colors and subtly manipulated spaces which also empowers the viewers to travel those spaces with different entrances.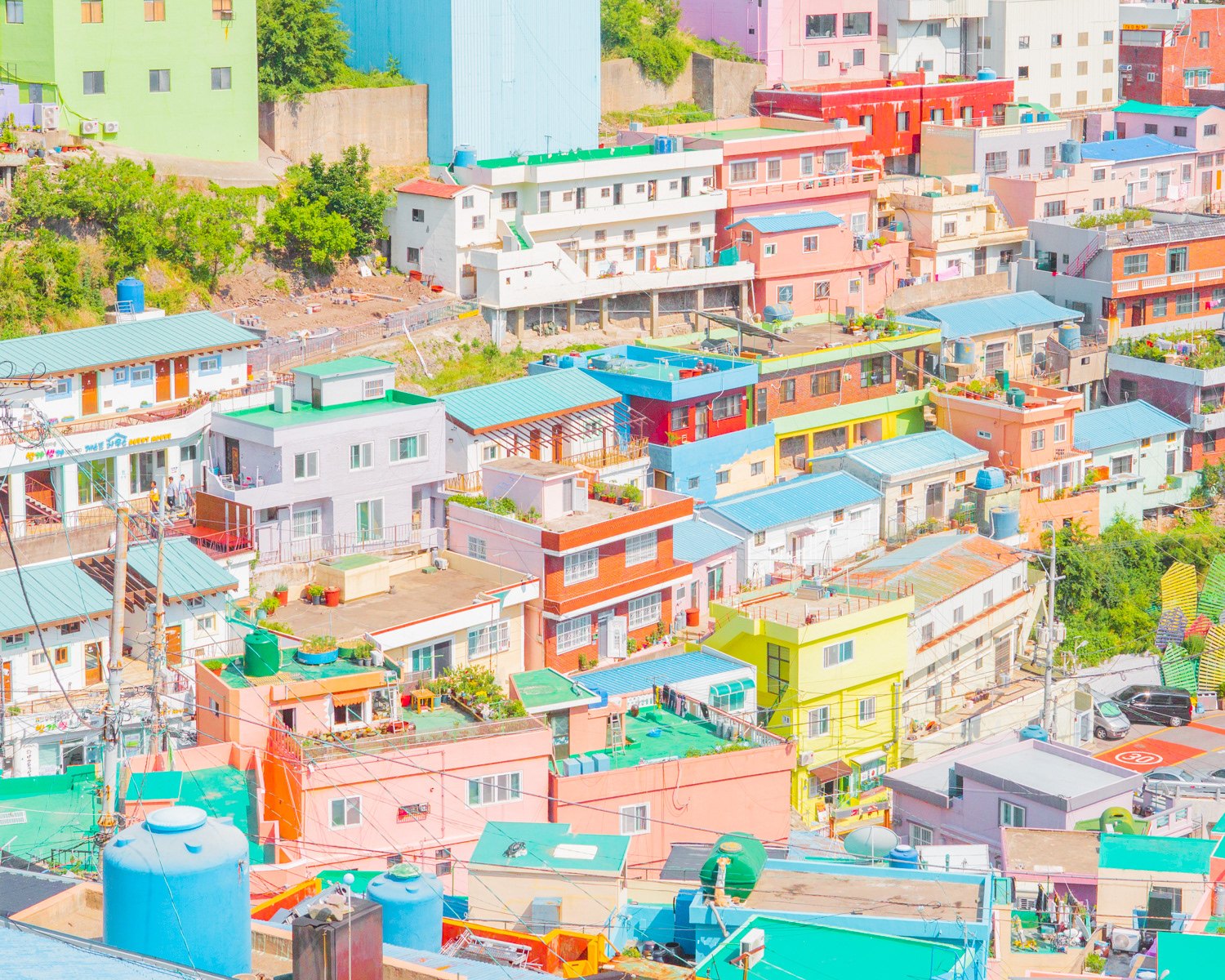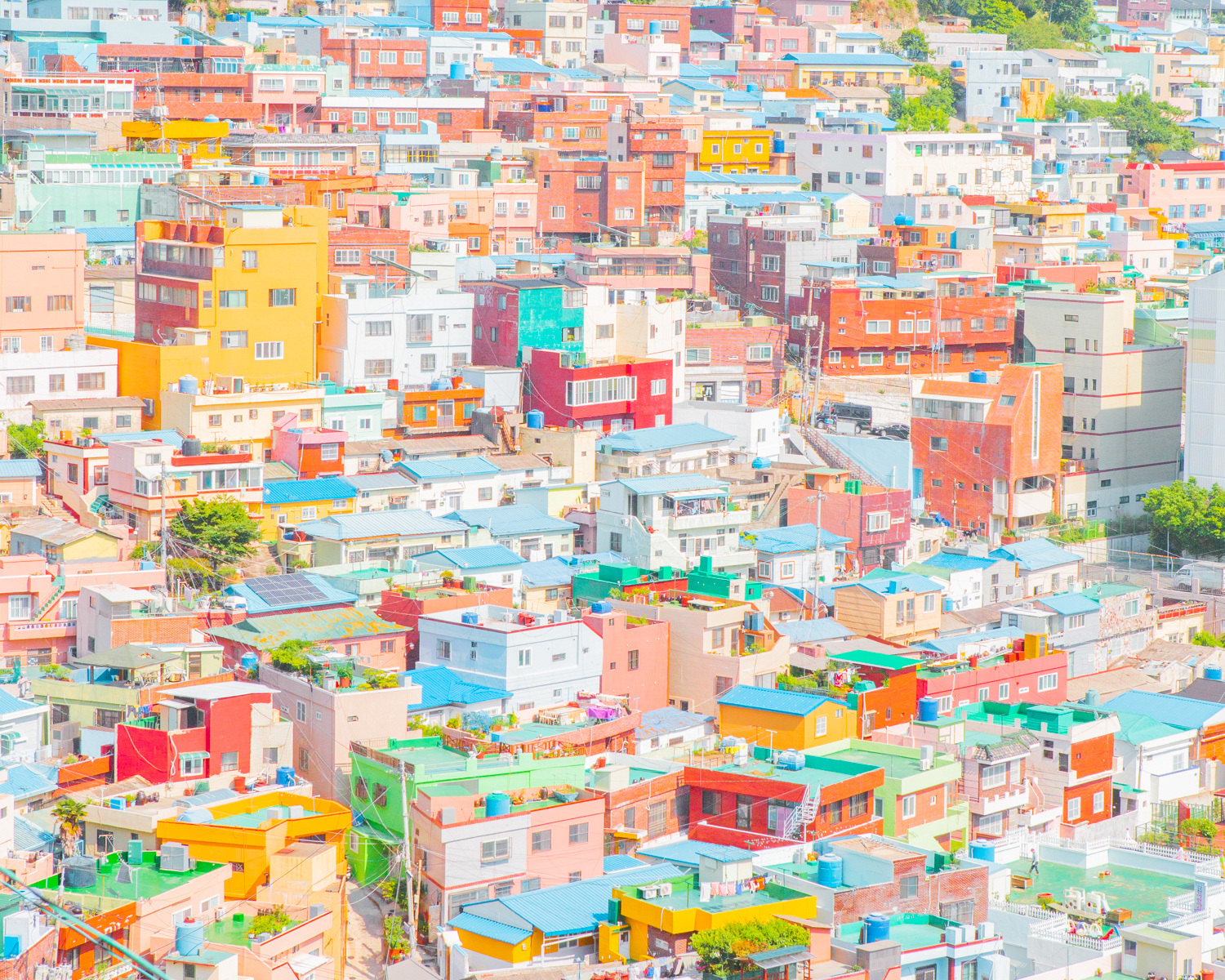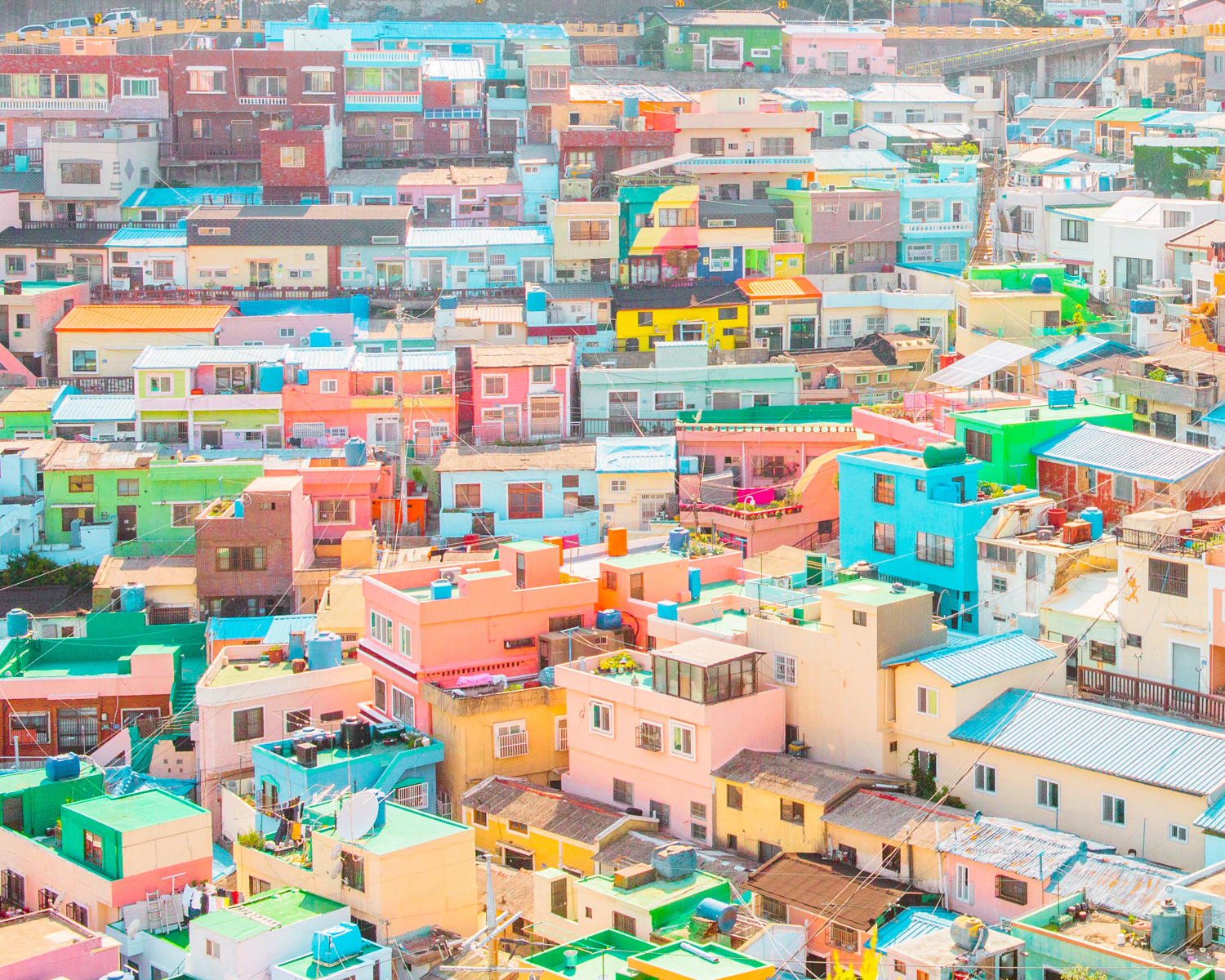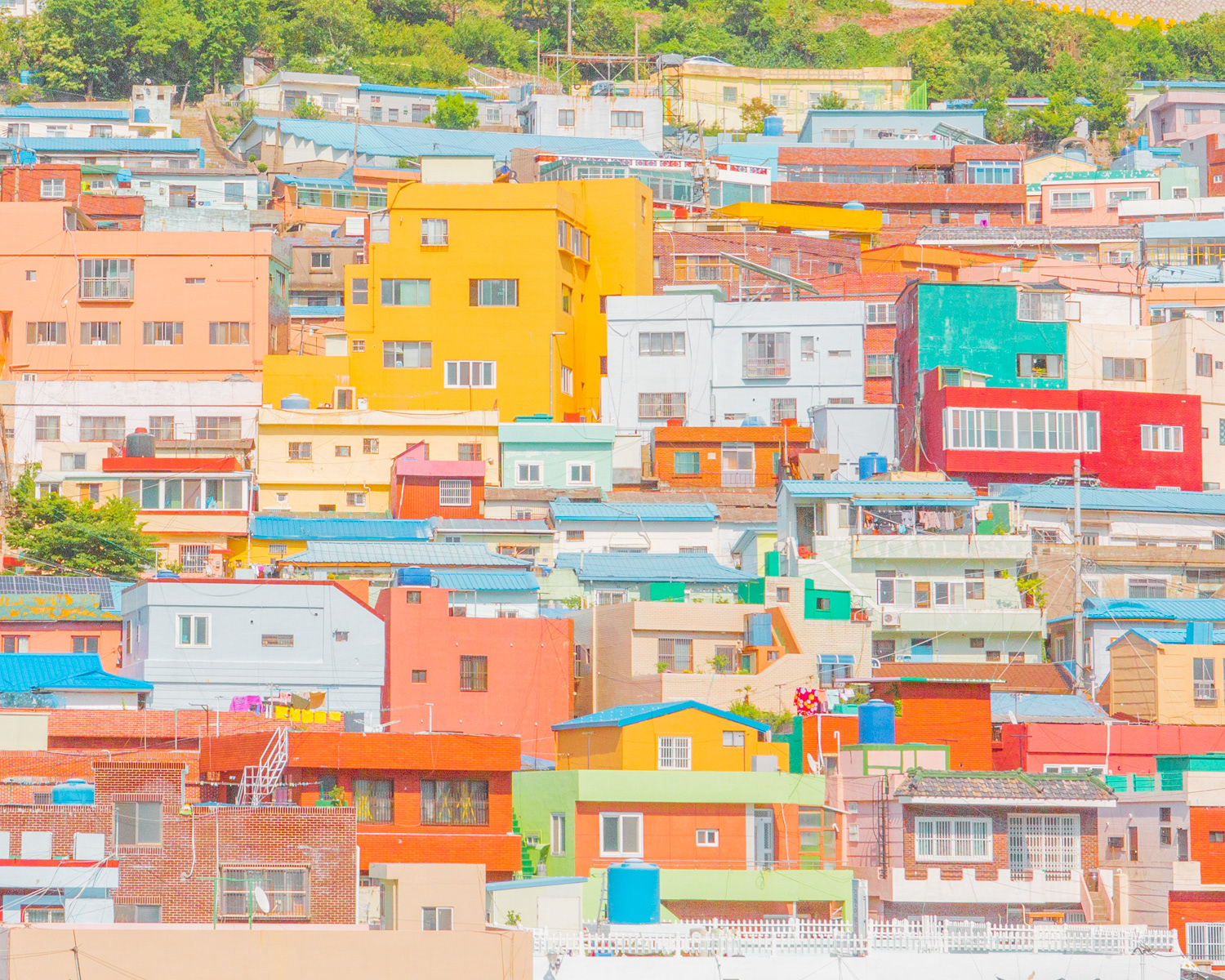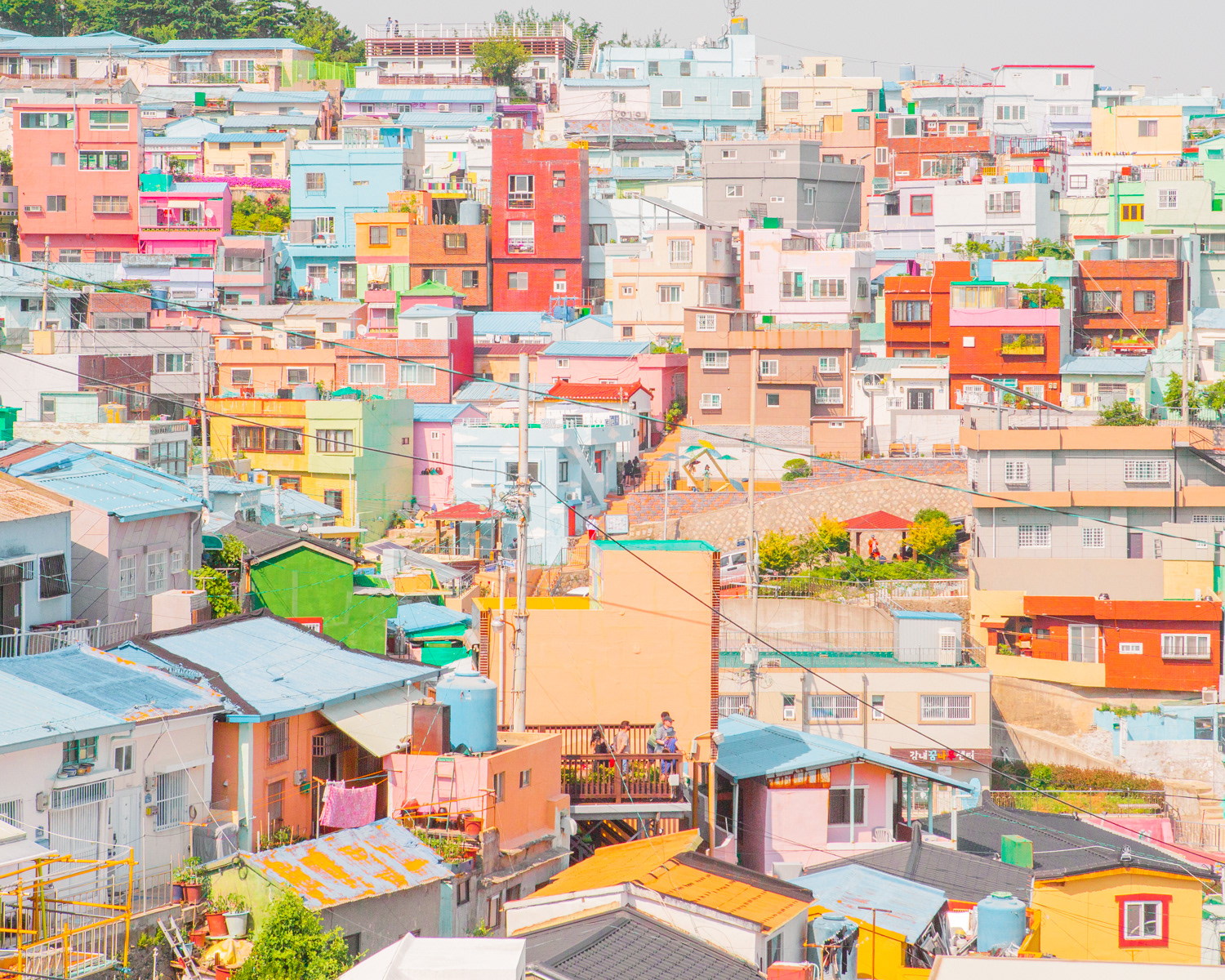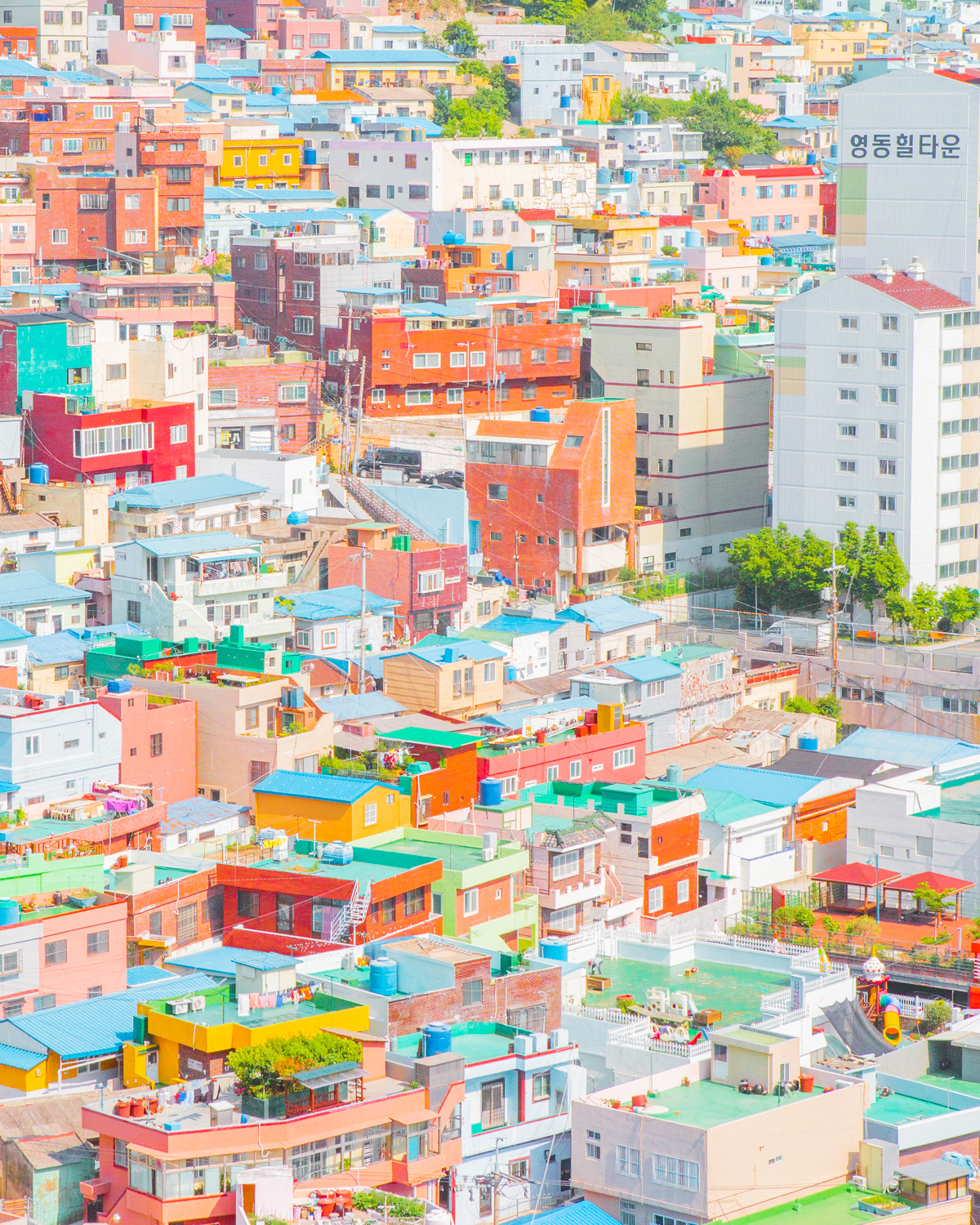 Visit artists official website to see more their projects
Mijoo Kim's official website:
Minjin Kang's official website: